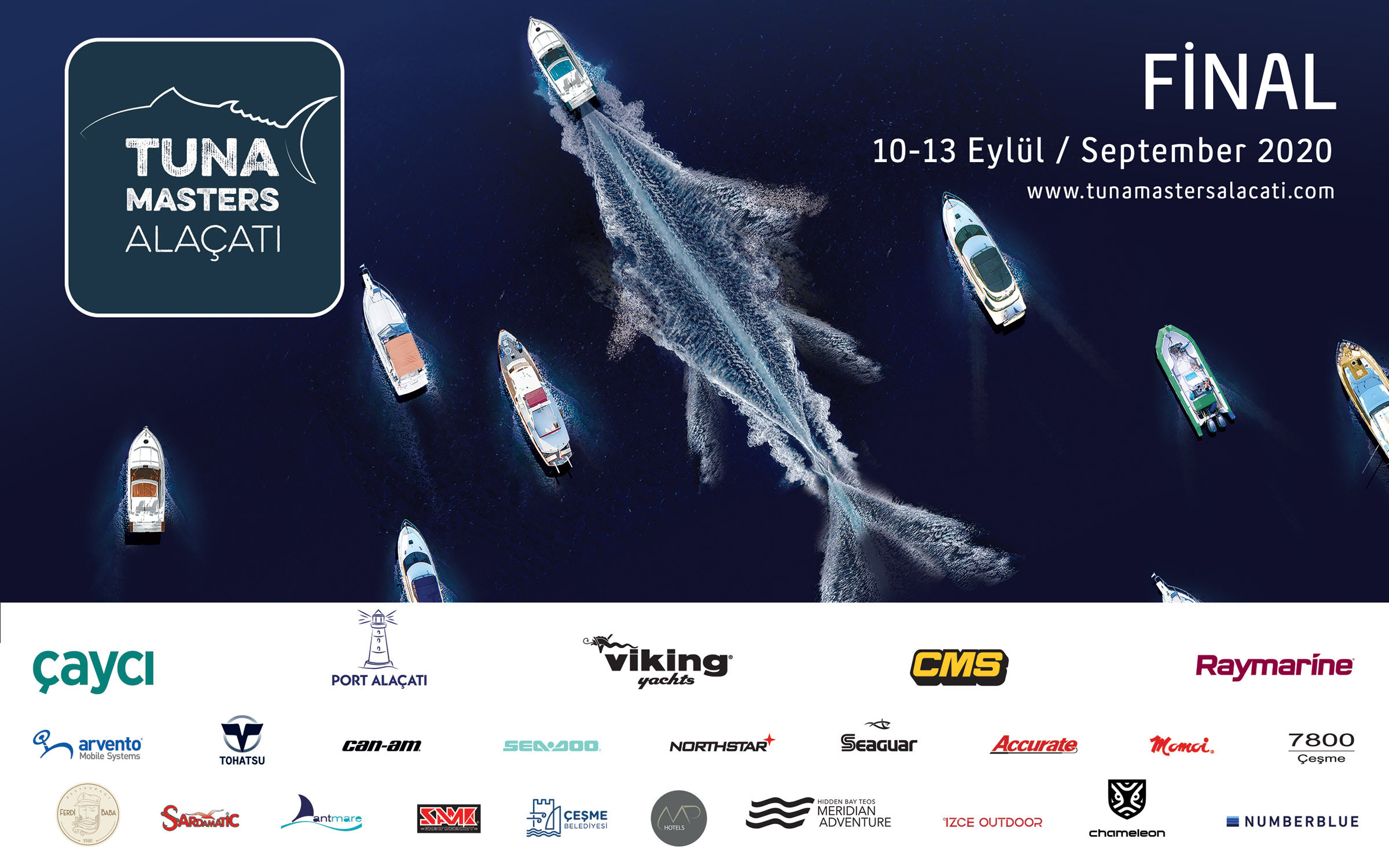 Important announcement
Based on today's Notice from the Mayor's Office regarding Covid-19 measures, we are totally closing all already closed premises related to social events and therefore canceling the public event. There will be no social event whatsoever on the premises.
There will be no physical weighing nor any award ceremony whatsoever.
Weighing session will be shared online.
Prizes will be later distributed to their respective owners when appropriate.
TUNA MASTERS ALAÇATI 2020
TUNA MASTERS ALAÇATI 2020 RESULTS
TEKNE & EKIP / TEAM

BALIK / CATCH

EN BÜYÜK BALIK
BIGGEST CATCH
HADIA
109,10 Kg Bluefin
EN FAZLA BALIK 1
OVERALL 1
HUNTER 38
74,00 Kg  Bluefin
84,50 Kg Bluefin
EN FAZLA BALIK 2
OVERALL 2
ATA AKINCI
68,70 Kg  Bluefin
86,50 Kg  Bluefin
EN FAZLA BALIK 3
OVERALL 3
SEXY FISH (MASTER CLASS)
80,1 Kg  Bluefin
JÜRİ ÖZEL ÖDÜLÜ
JURY SPECIAL PRIZE
BAD TRIP
En uzun mücadele / Longest fight
TUNA MASTER OF THE YEAR 2020
SHAMU
1096 Puan / Points
TUNA MASTERS ALAÇATI 2019 SNAPS