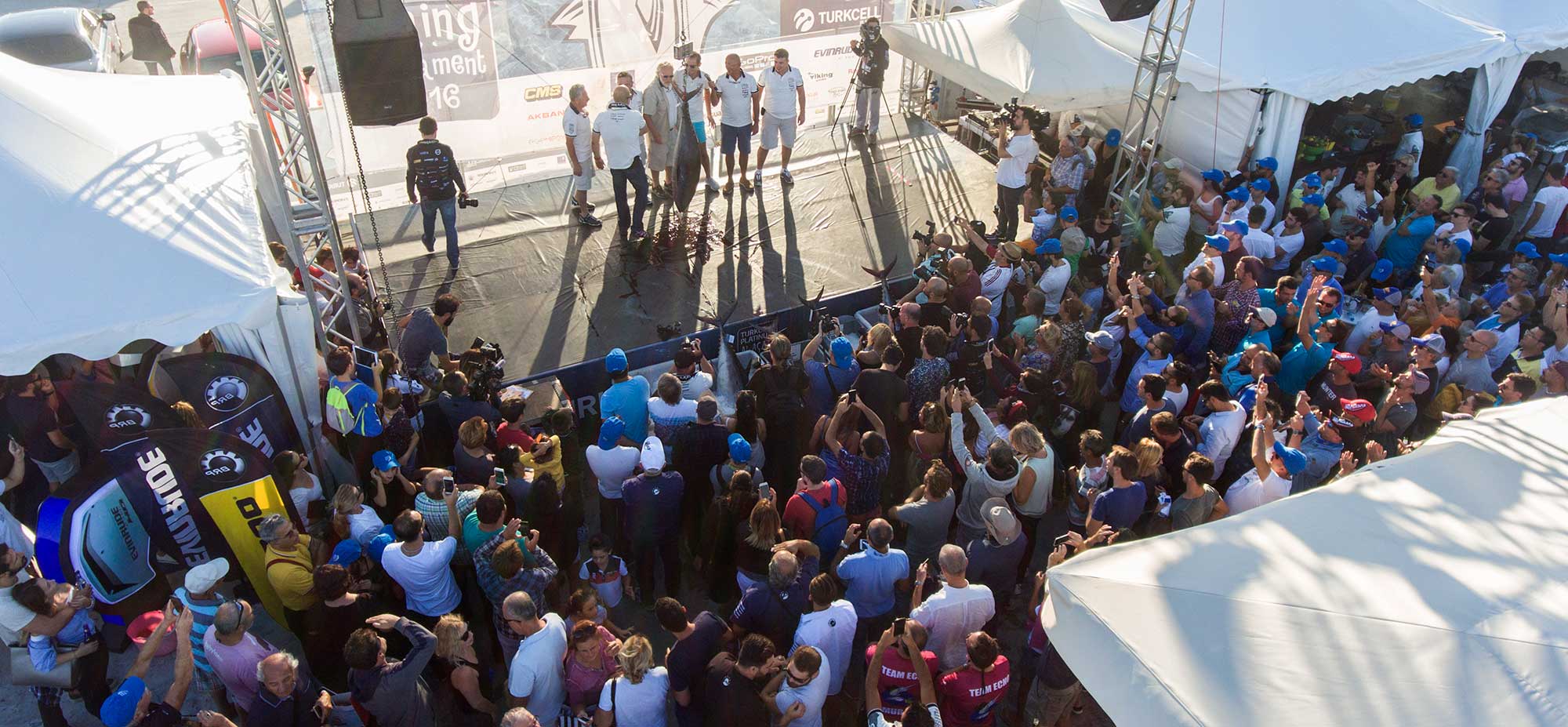 AIFT 2018 TOURNAMENT INFORMATION
Thank you for your interest in the Alaçatı International Fishing Tournament. Please find hereunder the information useful for completing your registration. We also want you to know that we will be pleased to see you amongst us.
All the best
Murat – Elvio
Registration Fee :
500.-EURO
Last Registration Date :
September 15th, 2018
*For late registrations and payments effected after September 15th , the Fee will be 600.-EURO.
Registration Fee Includes :
Boat's mooring at Port Alaçatı Marina between dates Oct 2nd and Oct 8th , 4 angler rights, 4 gala dinner titles.
*Additional angler fee is 150.-EURO, and its acceptance will depend on boat size.
Payment Data :
Garanti Bank, Çeşme Branch
EUR IBAN
TR14 0006 2000 4900 0009 0926 42
SWIFT INFO
Fortuna Turizm Yatçılık LTD.ŞTİ.
Garanti Bank
Çeşme Branch (Branch no: 490)
Swift code: TGBATRIS
Account number EUR: 9092642
( ****Absolutely Indicate Boat's Name on Payment Receipt/Bill**** )
** Effective only for international participants.
Cancellation Conditions :
50% reimbursement for cancellations prior to September 15th.
NO reimbursement for cancellations after September 15th.
Required Documents :
Boat Registry
Captain's Licence
Valid Insurance (Boats need to be properly insured. Contracts shall include "IYC-Institute Yacht Clause" or similar clause, and shall cover, directly or indirectly, third party losses and liabilities.
Important Notice :
Tournament spaces are limited, registration will be confirmed an become effective only after due receipt (by Organizing Committee) of full payment and all required "valid" documentation.
In order to enable fluent communications before and during the Tournament as well as avoid congestions during the Registration procedure(s), we will be obliged if you would kindly fill the herewith submitted questionnaire.
* Registration will not be completed if all required fields are not duly answered.
* At least two participating angler's information shall be fully answered in order to complete the Registration. It is Boat's responsibility to communicate the remaining participant's information until Sept. 15th . Registration formalities as well as Identification tags can only be completed accordingly.